NOTICE: No yard pick-ups after 3PM
72 Years of Quality, Expertise and Reliability
Along the banks of the Lehigh River, located in Allentown Pennsylvania sits the region's top manufacturer of precast concrete solutions: Monarch Precast Concrete. Founded in 1949, Monarch services the residential, commercial, municipal and utility markets. From residential septic, to storm and sanitary, to commercial pump stations; to utility meter vaults, our in-house team of draftsmen, project engineers, fabricators, certified technicians, and truck drivers deliver the best in precast concrete solutions to a growing Lehigh Valley region and the surrounding areas of Pennsylvania & New Jersey.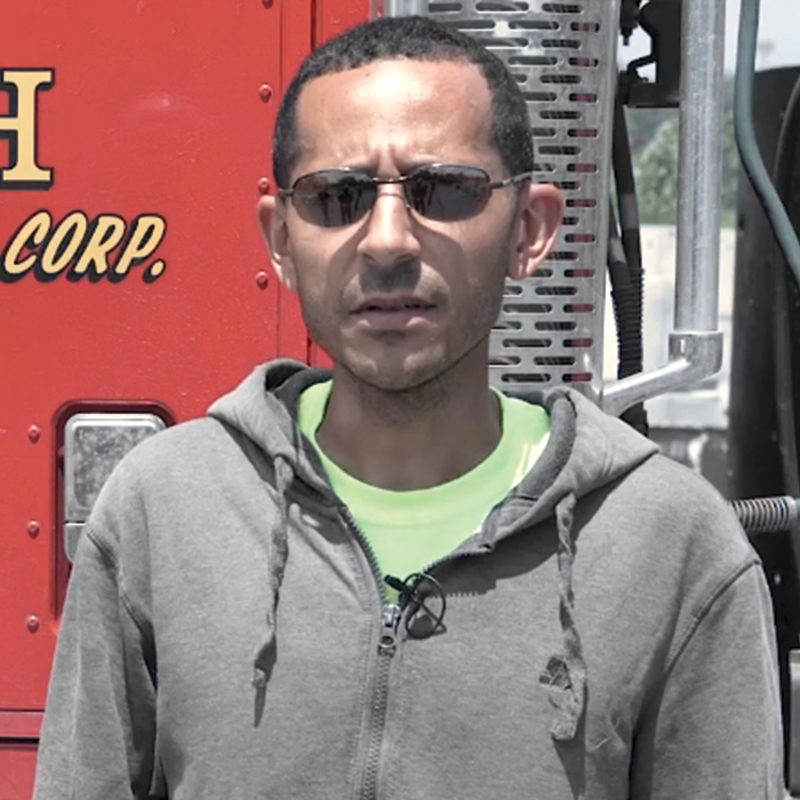 "It's important to have dignity about yourself and about your work.  On the job site, we make sure everything goes smooth.  We place our product in a nice and organized way to keep the customer happy.  Everyone is involved and everyone helps, because of how big the deliveries are."
Commercial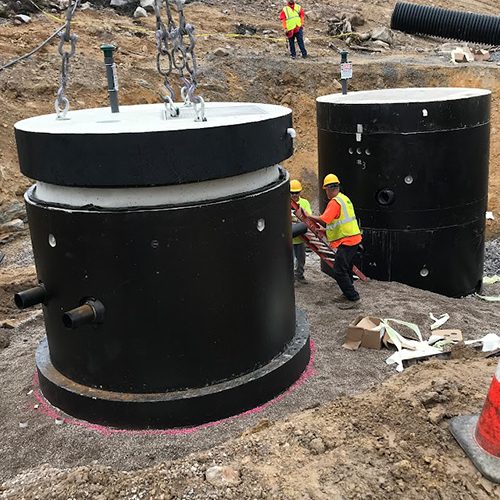 Niagra Project: All of Monarch's pump stations are manufactured and packaged at our fabrication shop to allow the highest level of quality and simplification of installation. Many commercial applications required by a range of industries involve a variety of interconnected parts, such as pumps, break away fittings, piping, and control valves.
Residential
ECO-FLO Tanks: Alternative ECO-FLO filter treatment systems are among the many residential products we can install. These systems remove contaminants using renewable materials; consistent with our dedication to environmental stewardship.
Municipal
Bethlehem Skateplaza: Our growth has led us far past the borders of the Lehigh Valley, but we are still strongly rooted and indebted to our local communities and municipalities that made our success possible.
Utilities
DCT Warehouse Lehigh County Authority: This project consisted of a Standard Water Pit per the specifications of the local Water Authority. Our Utilities portfolio ranges from 24x24 Pull Boxes to 84x168 Utility Vaults. We have installed pre-piped meter vaults and utility vaults for projects ranging from amusement parks to hospitals and churches. No challenge is too big or small.
Utility Meter Vaults, Commercial Pump Stations, and Residential Septic